CHILDREN'S SHOWTIME
Starring

PRESTO

The Magic Rabbit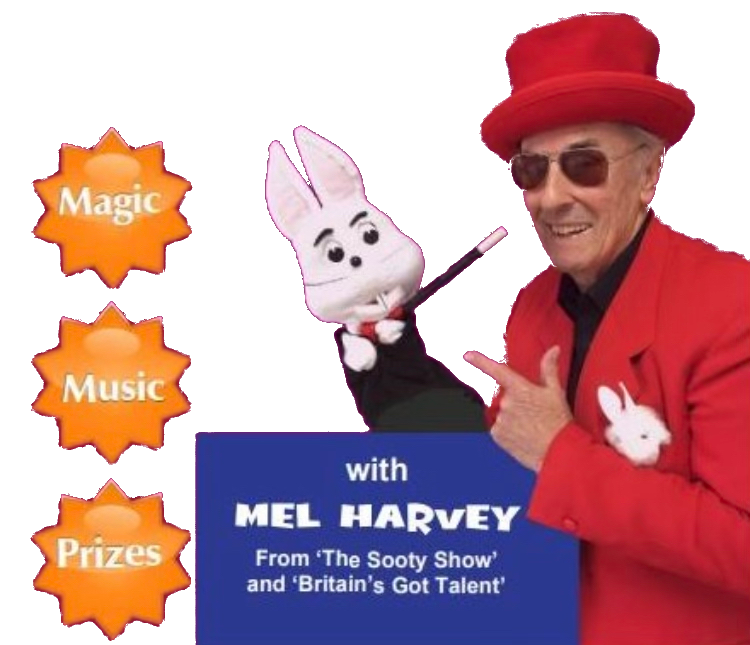 Galaxy Events
are proud to present
Children's Showtime
Children's Showtime encapsulates everything needed to entertain children and their families.

The Show is in the capable hands of Inner Magic Circle Member Mel Harvey and includes:- comedy magic, puppets, balloon modelling, guitar music, games and competitions with prizes.

Mel has been on various T.V. shows with the likes of Sooty and friends, theatre tours with The Smurfs, Wombles and the Care Bears plus Silver Sea Cruises.

In this new production Mel is joined by his sidekick Presto the Magic Rabbit for a fun filled show.

At each show children from the audience will be chosen to come onto the stage with a chance of winning some "Presto Prizes".

Presto the cheeky puppet will include:- magic, smoke and water in his part of the show, what could possibly go wrong?

Book the show now and find out!
Presto does a spot of gardening!
Even Sooty's new dad likes Presto!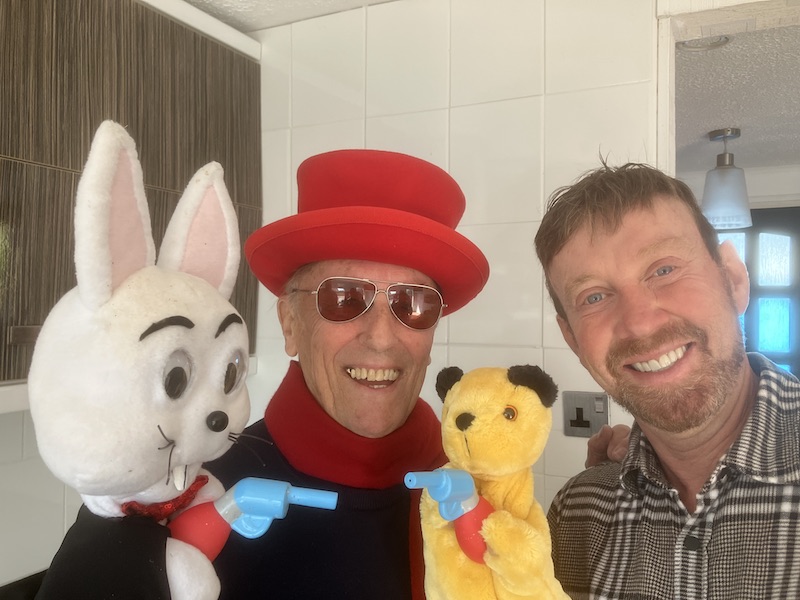 Water pistols at dawn, with Mel Harvey and Richard Cadell and friends.
Even Sooty's new dad likes Presto!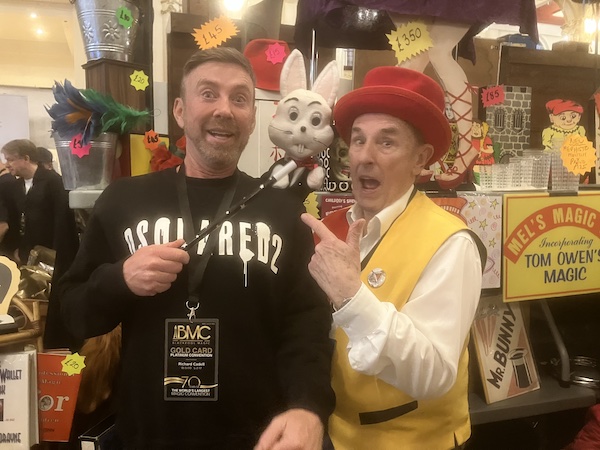 Presto seen here with Sooty's right hand man negotiating future theatre dates Mel started his first theatre tour with Sooty and Harry Corbett before going on TV with Mathew Corbett and being the sole presenter of the theatre show 'Sooty and the magic rocket'.
Presto & Megan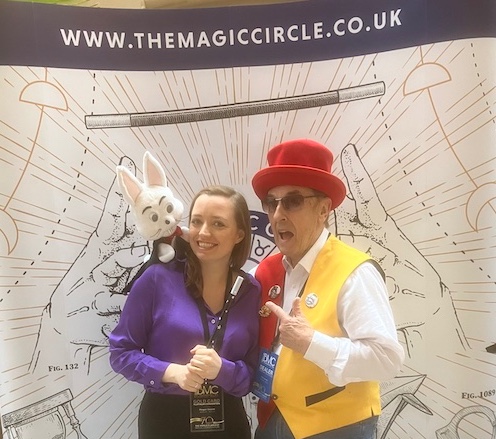 Presto meets Magic Circle President Megan Swan, needless to say she was star struck.
Presto gets cold feet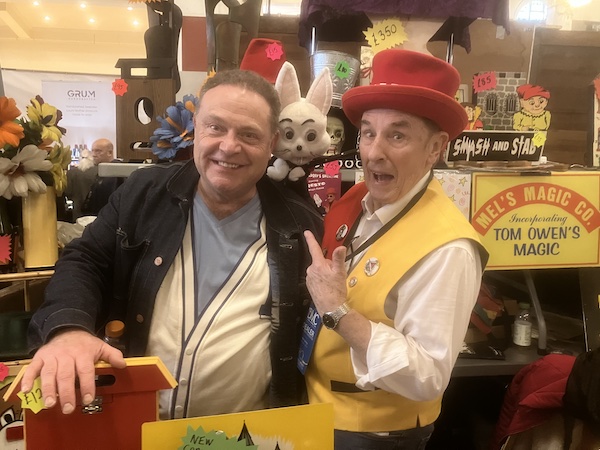 Presto gets to meet another TV personality, John Thompson from 'Cold Feet'.
Blue Peter

Mel shows a quick trick on Blue Peter during the Blackpool convention.
Presto the Magic Rabbit Children's Show Now Booking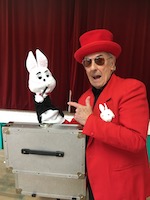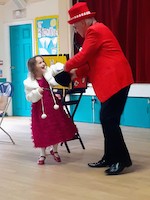 "Thank you for making the kids happy! With a great smile from Joy!"